Horizon Carpet Care & Restoration can restore your carpet by repairing seams, burns, areas where the cat or dog scratched through the carpet and fixing carpet transitions. We can also stretch your carpet properly by removing the buckles that can be a trip hazard and make your carpeting look tired. We are happy to move furniture and give you the service you deserve.
Carpet Restretching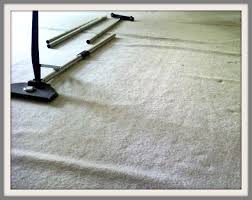 All action back carpets should be properly power stretched during installation. Unfortunately, most of the restretching that we do was the result of improperly installed carpeting which was installed only utilizing a knee kicker. The knee kicker will not create the proper stretch to compensate for the relaxation of the carpet. Improperly installed carpet will usually start to show signs of buckling in three to five years. We will properly power stretch your carpet and will be happy to move the furniture as well. We are IICRC certified  in Carpet Repair and Reinstallation (RRT).
Carpet Repair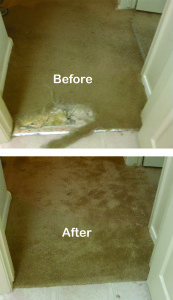 We can repair rips, cigarette burns, ember burns, tears, holes, and voids.
We can avoid injury by repairing the transitions after the nails on the tackles strip protrude through the carpet backing.
We can repair seams that have failed.
We can repair most carpet delamination issues.
We can reinstall the carpet after a remodel.
We can repair carpet transitions when they pop off and/or pull away from the tackles.
We can re-tuft the runs after the yarn gets pulled or snagged form a looped or berber carpet.
We can install new carpet moldings.